Wading Into Collapse
A collaborative project with Jack Tufts. We created an installation to tell the stories of our homes, Iceland and Louisiana, to show the ways the climate is already dramatically shifting in each place.
It is an intimate installation, meant for two people, that immerses those who sit into the space in videos that flash from Louisiana to Iceland. In the center is a book, so big that two people are meant to flip the pages together. The book includes our personal stories of how the climate shifting has impacted our families. The stories are written in English and Icelandic.
When people think of climate change, they often imagine some sort of dystopian futuristic scene, or something that will only become serious in the year 2100. We find comfort in thinking of the immediate, planning out of lives in hours, days, weeks, and months. But our installation is not a story about a distant far-off future, it is a story about the past and present. We put our homes on display to show the ways in which the climate is already shifting in Iceland and Louisiana.
To imagine what the world will look like in 78 years is intimidating, the image is so far in the future that it is blurred, too slippery to grasp. But ecological collapse doesn't exist in sci-fi futures, it is happening now.
Full statement here.
2022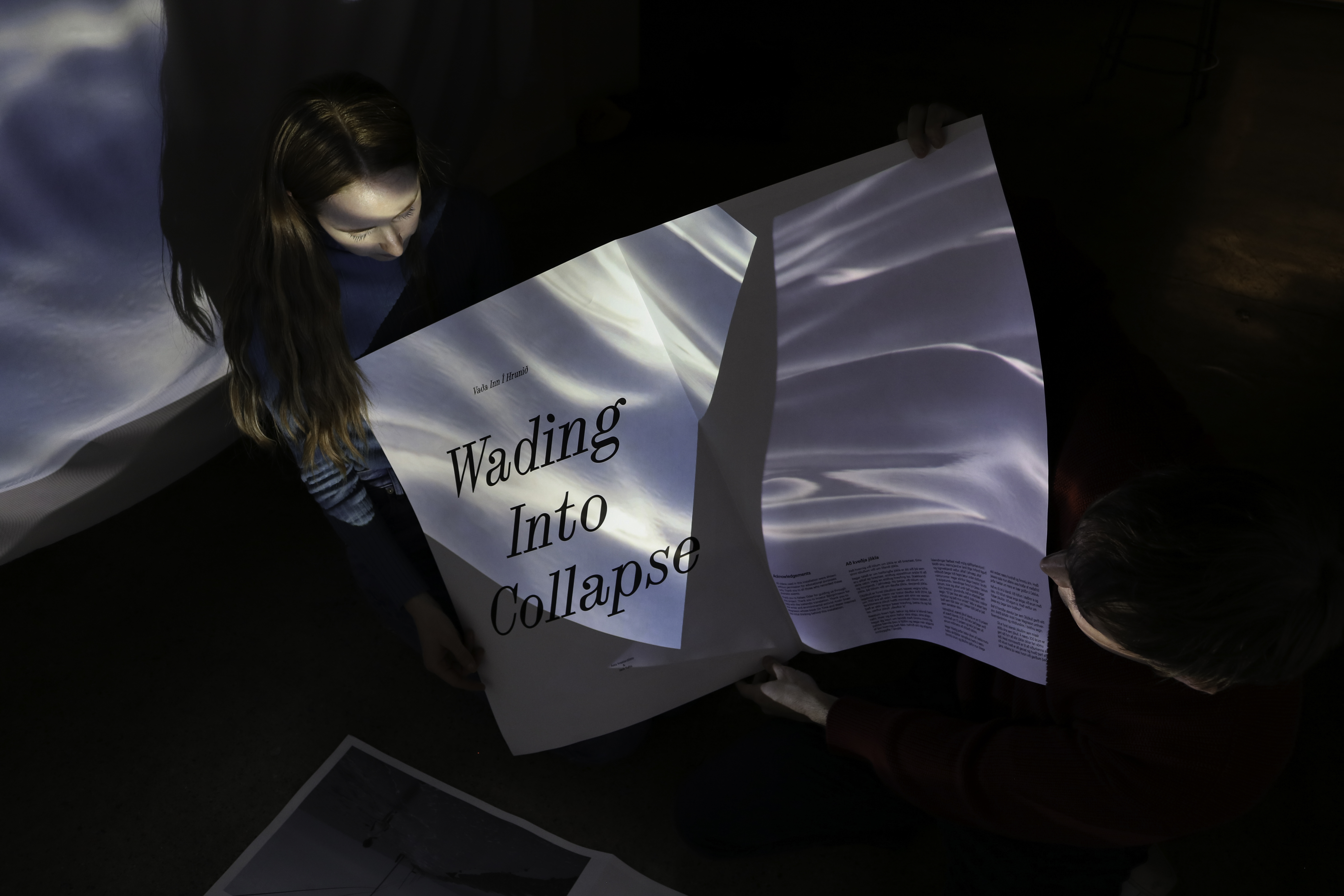 Useless Objects
A sample of a video on the idea of the mindless scroll and useless objects. In the video, I interact with all these objects, mostly with one hand, as if I was scrolling through them.
Full video
available here
.
Made with filming assistance from Hannah Suzanna.
Soft Ruptures; Slow Formations
Select spreads from the Graphic Design MFA Thesis book for the Rhode Island School of Design. The book includes documentation of the projects made during my time at RISD and interviews with Mindy Seu, Kathleen Sleboda, and Elaine Lopez.
Full website
found here.
2022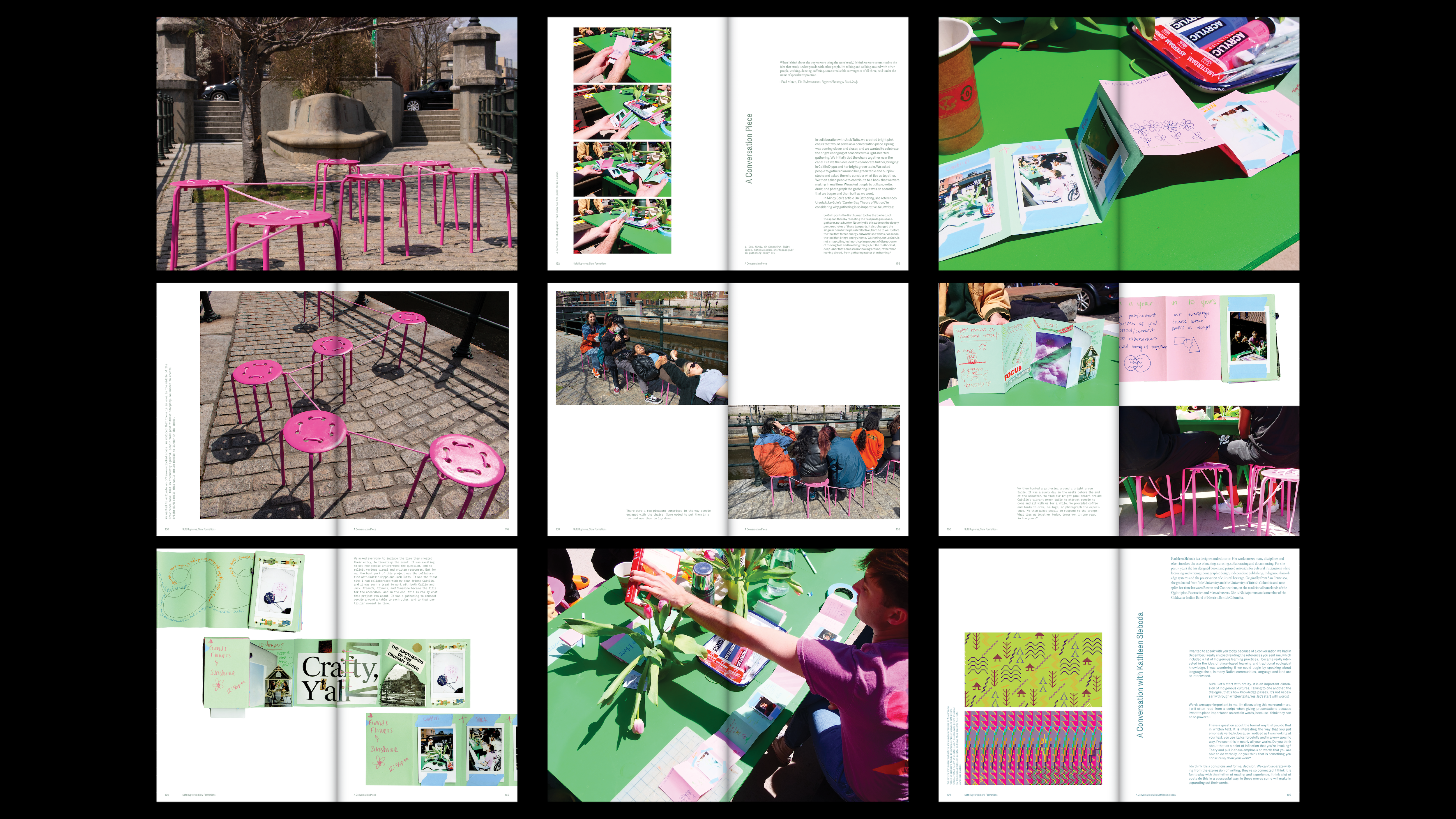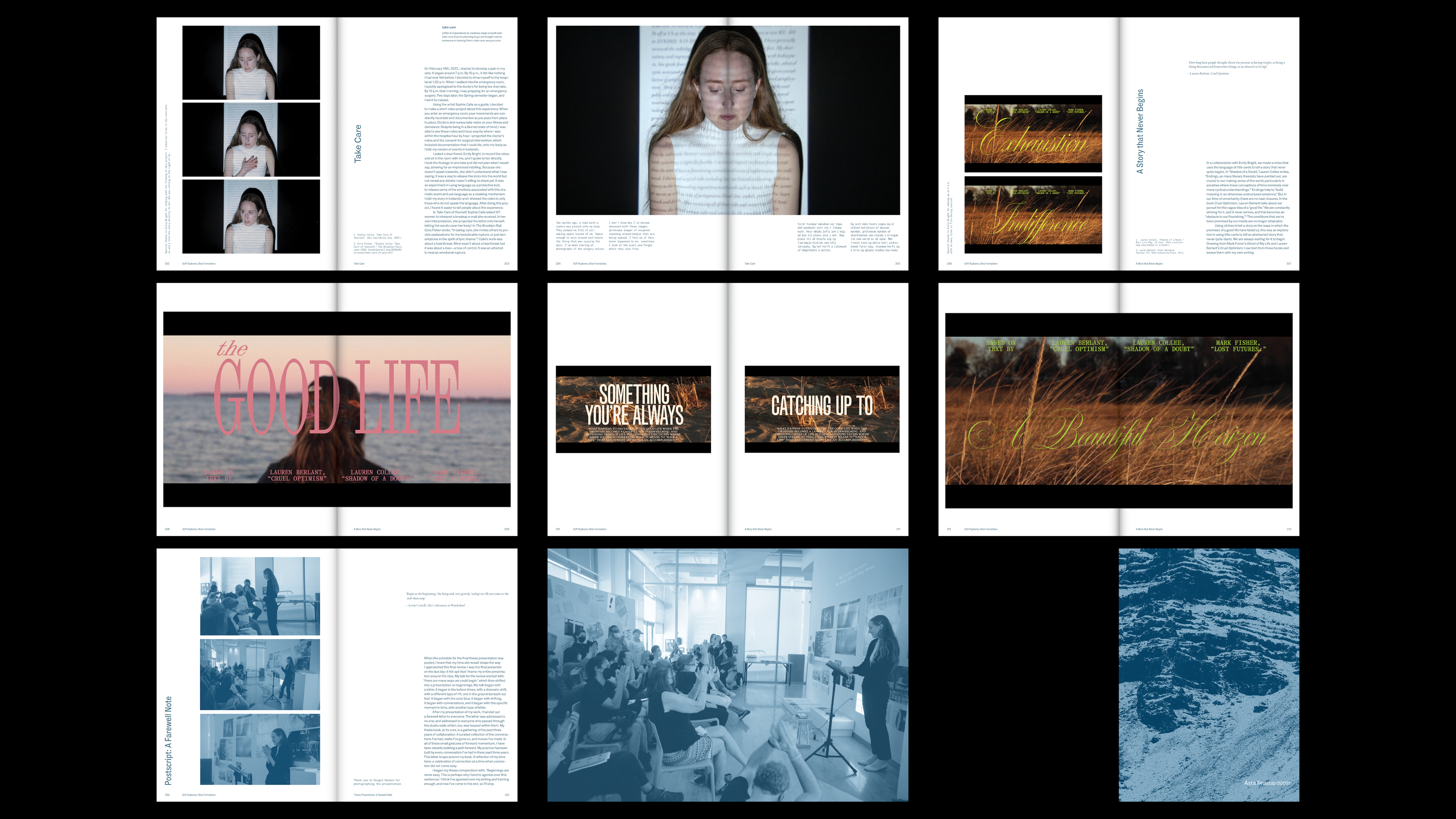 Inventory

In the Winter of 2021, I became interested in the idea of catalogs and collections. During the pandemic, we have often been urged to document and catalog how our lives are being impacted, and I was interested in trying to catalog my own experiences with solitude.

Inventory, at its very basis, is a book of lists. It begins with, "I stumbled upon," and then goes from there. I connect things in a very loose way, and it is about finding small connections between seemingly disjointed thoughts.


2021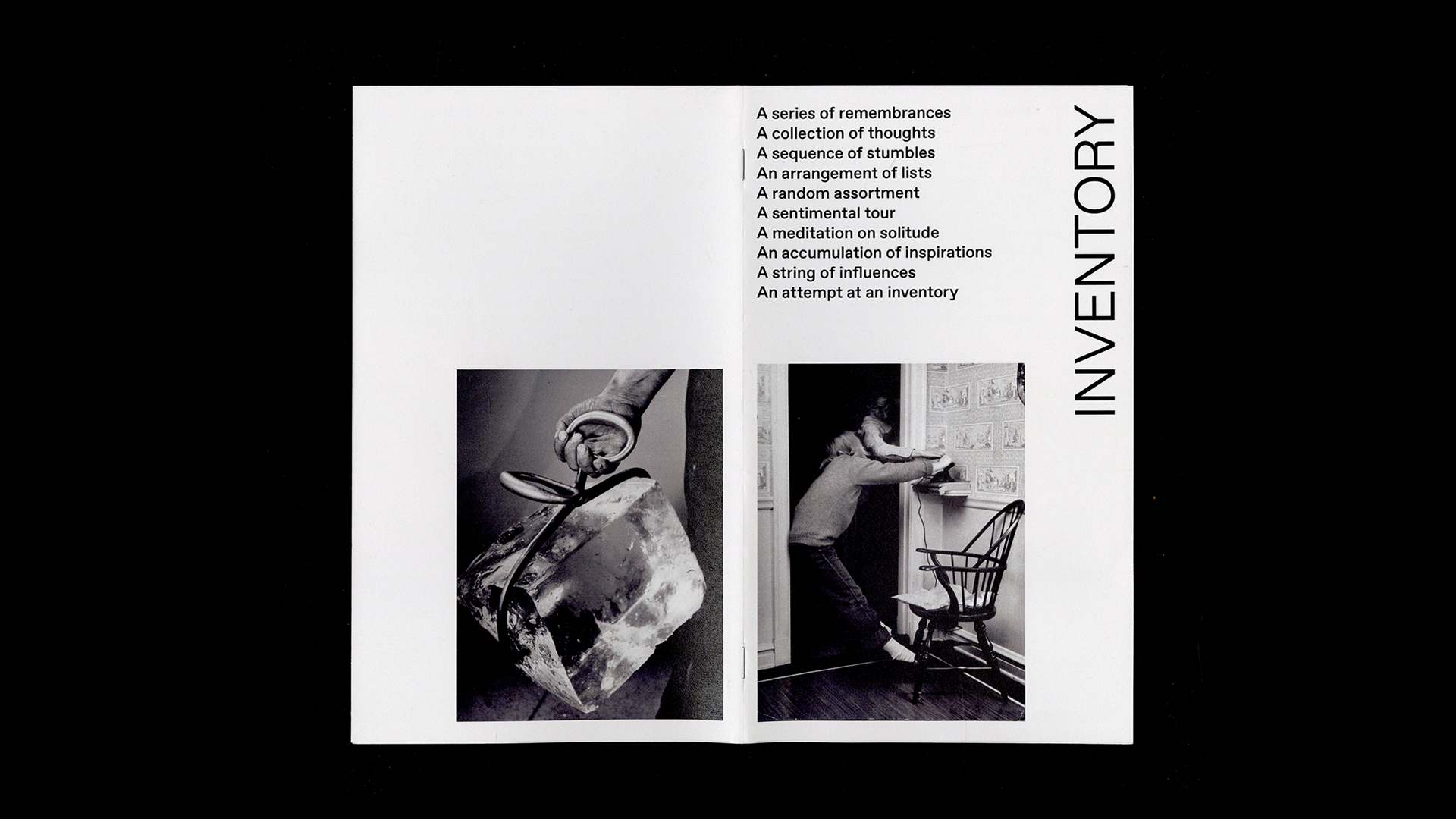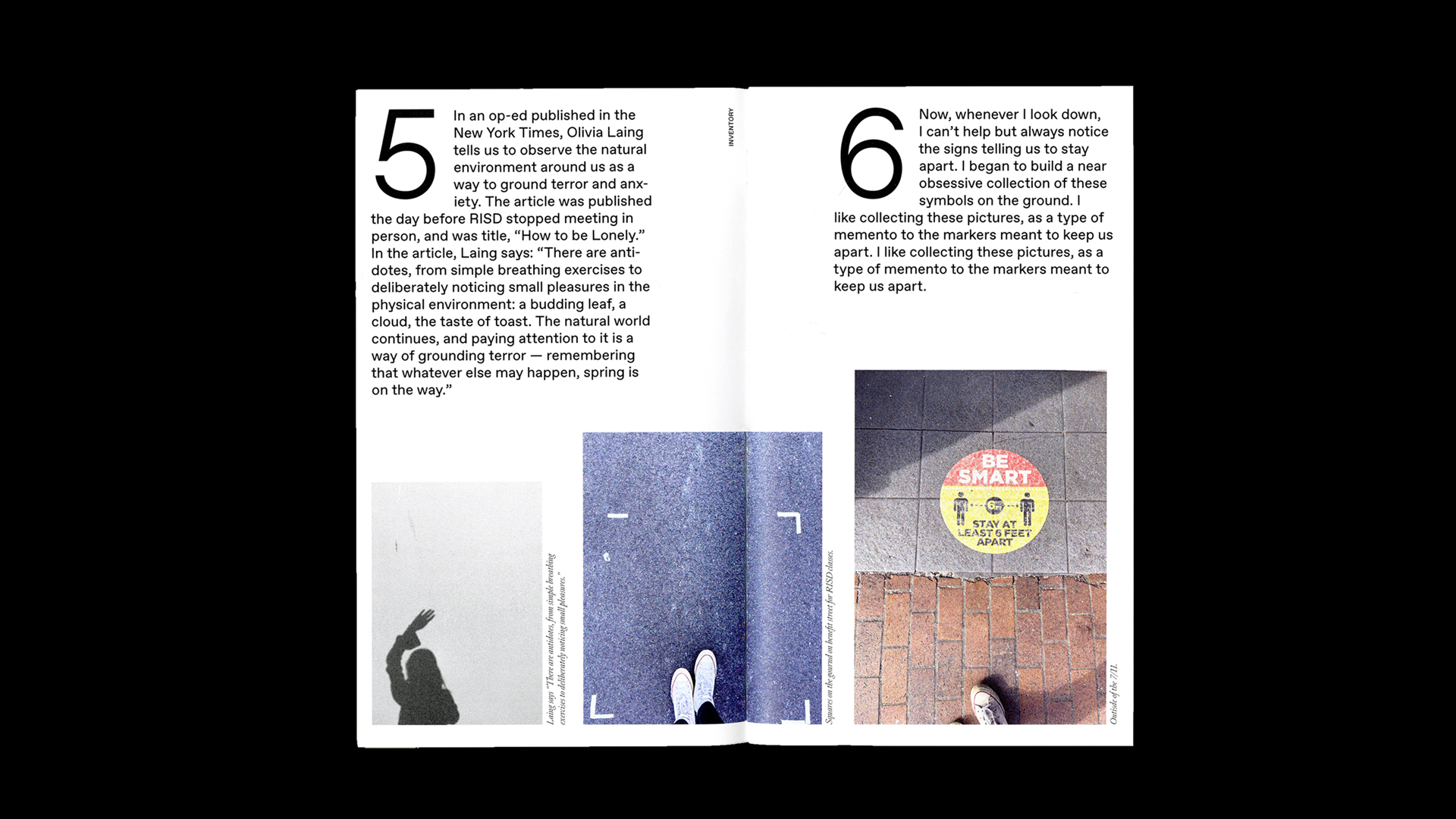 Eyjapæja
A three-channel video and installation created with Berglind Þrastardóttir. Using a combination of filmed footage and archival footage, this installation tells the story of our mother's experience evacuating during a volcanic eruption that destoryed her childhood home and reshaped the island where she was raised. The film tells an abstracted story that relates to our mother's experience, shifting landscapes, and family histories.
Each video
has a different length. When the vidoes first play, the imagery is sequenced in a deliberate way, but as the videos loop again and again, new formations occurs. Every time we tell a story, it changes ever so slightly.
2022